Page 8 of 9
September 27, 2021
5 pm, Room 9A
Amarcord
by Federico Fellini (1973)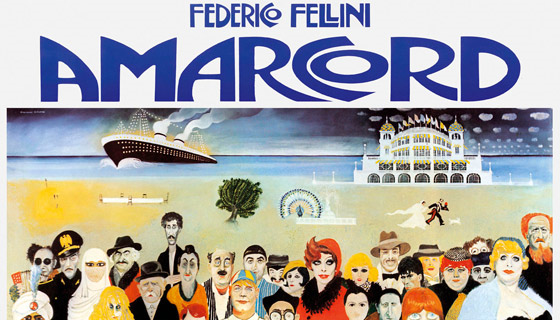 Starring Magalì Noel and Bruno Zanin, 127 mins, color, Italian with English subtitles.
Carnevalesque, sad and funny stories involving the family of a teenager son of a Socialist in provincial Italy during Fascism.
Set in Rimini, Romagna, in 1920's-30's.
Oscar as Best Foreign Language Film in 1975.
This film is part of the course "F2102 Italian Contemporary History in Films".
Open to students and faculty.