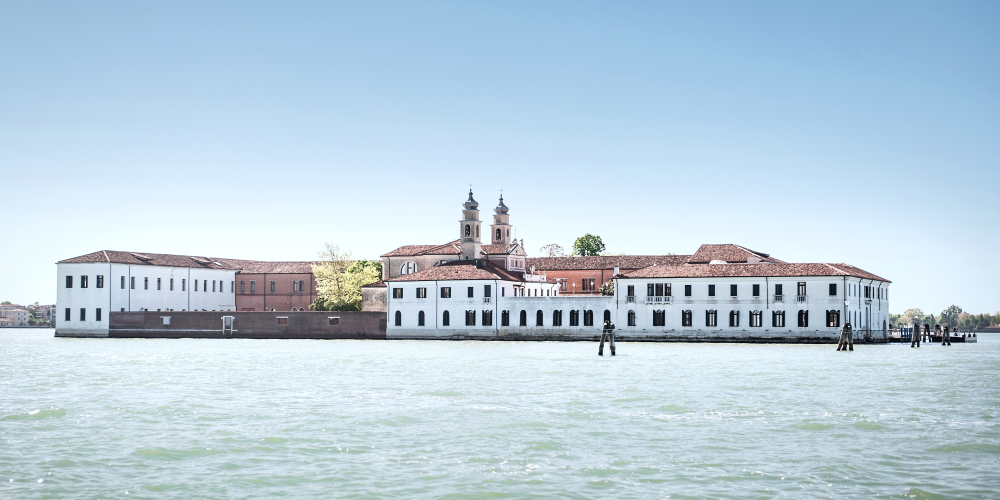 Venice International University is something unique in the academic world - a consortium of 20 universities from all over the world with an autonomous campus on the island of San Servolo, Venice, Italy.
Mission
The mission of VIU is to foster cooperation among VIU member institutions while facilitating the exchange of knowledge and ideas, by developing, promoting and organising joint academic, research and training/capacity-building programmes. VIU thereby contributes to, and is an integral part of, the internationalisation strategies of the member organisations.
The Role of Universities Today
Universities today must play a strategic role in addressing the new global challenges: sustainable development, climate change and energy, food and water security, urban growth, welfare, ageing populations, the widening gap between rich and poor, global ethics, protection of tangible and intangible cultural heritage, human rights, equality, democratization, peace and conflict, global governance, cyber-security. Some of these critical global issues can be predicted, others arise unexpectedly and suddenly, and traditional training is not necessarily the best way to find solutions. Today's students need to develop different skills, must be able to work across disciplines, to react with great flexibility and a broad intellectual range.
Common Campus
The common campus in Venice creates a sense of community that favors consensus building. Programs are drawn up collegially together, across disciplines, continents, languages and cultures. Students encounter a truly intercultural experience at VIU.

Venice
One of the advantages is to be in Venice, a living laboratory in a fragile environment with a remarkable cultural heritage where students and professors can directly experience and become aware of some of the common challenges.
Research Quadruple Helix
Since its foundation in 1995, VIU has always worked to promote a research triangle of stakeholders – industry, academia and government – through research projects, advanced training programs targeting professionals and policy-makers, and internships for university students. More recently the multi-stakeholder approach has been extended to include citizens and civil society in what is now known as the Quadruple Helix Model. The engagement of citizens and civil society has the potential to inform both research and policy, and positively impact the investigation and tackling of today's global challenges.
Founded in 1995
Venice International University was founded on December 15, 1995 and is a legally recognized association operating under Italian private law. Its status as a non-profit association carries full patrimonial autonomy.
Formal recognition
The Italian Ministry for University Education and Scientific and Technological Research formally recognizes the Venice International University association as an international centre of higher education and research (by Ministerial Decree on 23 October 1997).