Thursday, March 9, 2023
6 pm CET, Room 1G and online
Venice International University, San Servolo Island
Francesco Casetti, Sterling Professor of Humanities and Film and Media Studies at Yale University
The event will be held in dual mode.
Registration is required to attend the event online. Register here.
Fear of technical devices is a recurring theme in modern Western thought. They are accused of depriving human beings of their capacity for decision-making and initiative, of acting as a filter with respect to nature, and of transforming the world itself into a machine. These concerns are not limited to technology, but also tend to affect other types of devices – social, legal, discursive, etc. While on the one hand these fears often reflect real problems, on the other a reconsideration of the notion of the device can help to frame these fears with more precision and awareness.
The lecture will first analyze the evolution of the concept of device, with its passage from a constricting and encompassing "apparatus" to an "assemblage" which includes the action of human subjects among its components. The lecture will then focus on the tensions and mutual enrichments that arise from the joint presence of technologies and techniques - where technology refers to tools external to man, and techniques to human abilities, often incorporated in routinized gestures. Finally, the intervention will examine the media as devices, and will explore both the kinds of internal evolution of a medium, and the forms of connection between different media. This last issue will lead us to discuss what a media archeology can and should be: if the starting point is an assemblage of different elements and operations, and not a single and compact organism, archeology must inevitably come to terms with a myriad of paths that are not always linear, sometimes only sketchy, and finally often in conflict with other possibilities. Hence the idea of an archeology which, rather than draw marking causal and linear tracks, will inevitably appear in a rhizomatic form.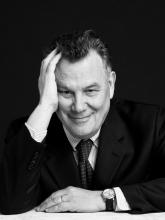 Francesco Casetti is Sterling Professor of Humanities and Film and Media Studies at Yale, where he also teaches as an affiliated Professor at the School of Architecture. Visiting professor at Paris 3 La Sorbonne Nouvelle, at the University of Iowa, and at Harvard, and fellowships at the Otago University (Summer 2011), at the Bauhaus University-Weimar (Summer 2012), and at the at Freie Universtität Berlin (Fall 2019). In 2000, at Berkeley, he was awarded the "Chair of Italian Culture" for an outstanding scholar.
He has largely written on cinema and visual media, in a perspective inspired by semiotics and cultural studies. After an expansive study on the implied spectator in film (Inside the Gaze, 1986/1999) and in television (Tra me e te, 1988), he combined in an original way close analyses of media texts and ethnographic research of actual audiences (L'ospite fisso, 1995), defining the notion of "communicative negotiations" (Communicative Negotiation in Cinema and Television, 2002). He has also written extensively on film theories (Theories of Cinema, 1945-1995—"Domenico Meccoli Award" for the best Italian book of the year in cinema). More recently he explored the role of cinema in the context of modernity (Eye of the Century: Film, Experience, Modernity, 2005/2008— "Maurizio Grande Award" for the best book of the year in cinema and media), and the reconfiguration of cinema in a post-medium epoch (The Lumière Galaxy. Seven Key Words for the Cinema to Come, 2015—Limina Award for the best International Book on Cinema). His current research focuses on the early film theories, with particular regard for the cinephobic stances in the first half of the 20th Century; and on a genealogy of screen that underlines its environmental aspects within our current "mediascapes."