Bihzad of Herat & Bellini of Venice: a Lecture in 2 parts
by Professor Michael Barry
(Video production by Aimone Angelini Rota)
This Special Lecture is the result of the lifelong research carried out by Professor Michael Barry in the field of Art History, in particular of Islamic Art.
In this 2-part Lecture, he illustrates the cross-fertilization of Afghan and Venetian painting in the 15th Century. To do so, he focuses on two phenomenal artists: Kamal ud-Din Behzad (born in Herat in 1450 circa, died in Herat in 1535 circa) and Giovanni Bellini (born in Venice in 1430 circa, died in Venice 29 November 1516).
Gentile Bellini was sent by the Venetian Senate to Constantinople on a diplomatic mission to the Court of Sultan Mehmet II. During his visit, he painted a portrait of the Sultan, who had a penchant for Italian Art and culture. Gentile Bellini also painted a miniature of an Ottoman artist, a work which is the starting point of the first part of Professor Michael Barry's Special Lecture.
In the second part, Professor Barry illustrates the lasting consequences of the cross-contamination that occurred between Italian and Afghan painting following the visit by Gentile Bellini.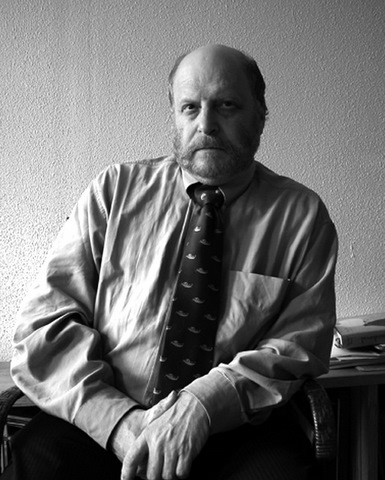 Michael Barry was born in New York City, raised in France and partly in Afghanistan. He received his B.A. in Near Eastern Studies from Princeton University, his post-graduate diploma in Anthropology from Cambridge University, his M.A. from McGill University and his Ph.D. from the École des Hautes Études en Sciences Sociales in Paris.
Michael Barry served as a Lecturer in Islamic Culture at Princeton University from 2004 to 2017, and was University Professor at the American University of Afghanistan in Kabul from 2017 to August 2021. Over the past 35 years, his work in Afghanistan, sometimes in the most dangerous battlefield conditions, has ranged from anthropological research to defense of human rights and coordinating humanitarian assistance in the field for the Paris-based International Federation for Human Rights, Médecins du Monde, and the United Nations.
Michael Barry is a recognized expert on Islamic art. He conceived, in collaboration with Dr. Navina Haidar, the reorganization of the New York Metropolitan Museum's galleries of Islamic art prior to their reopening in fall 2011, and has served as consultant to the Aga Khan Trust for Culture on a variety of museum issues and lectures.
Michael Barry has published extensively in both his writing languages, English and French; his academic works have been translated into Persian and half a dozen European languages; and he holds seven literary prizes from France and Iran.