On Wednesday 17 April, Venice International University hosted the presentation of the book "The Palazzo di Venezia in Istanbul", edited by Gaetano Cortese, to mark the 100th anniversary of this Diplomatic Seat to the Italian State.
Non poteva avvenire che a Venezia la presentazione di un libro rievocante, a distanza di 100 anni, la restituzione all'Italia dell'antica Ambasciata della Serenissima presso l'Impero Ottomano.
A illustrarlo, sono intervenuti l'Amb. di Turchia in Italia, Murat Esenli, e due Ambasciatori italiani che hanno prestato servizio in Turchia: l'Amb Carlo Marsili, che per sette lunghi anni ha rilanciato i rapporti bilaterali tra i due Paesi ampliando la collaborazione a tutti i settori politico, economico e culturale e l'Amb Giampaolo Scarante il quale ha ricordato le tracce della diplomazia veneziana nella capitale dell'Impero Ottomano.
Organizzato d'intesa con l'Amb. Umberto Vattani, Presidente della Venice International University - VIU, l'evento si è svolto, sull'Isola di San Servolo, sede del campus della VIU. A questa Istituzione, unica nel panorama accademico internazionale, partecipano diciotto prestigiose Università provenienti da varie parti del mondo.
Tutti i presenti hanno ammirato la bellezza del volume predisposto con particolare cura dall'Amb. Gaetano Cortese, sia per il contenuto artistico, sia per i riferimenti storici e diplomatici.
A supporto di questa importante iniziativa, hanno concesso il loro patrocinio: la Città di Venezia, l'Ateneo Veneto, l'Archivio di Stato, l'Università Ca' Foscari Venezia e la Società San Servolo Servizi Metropolitani.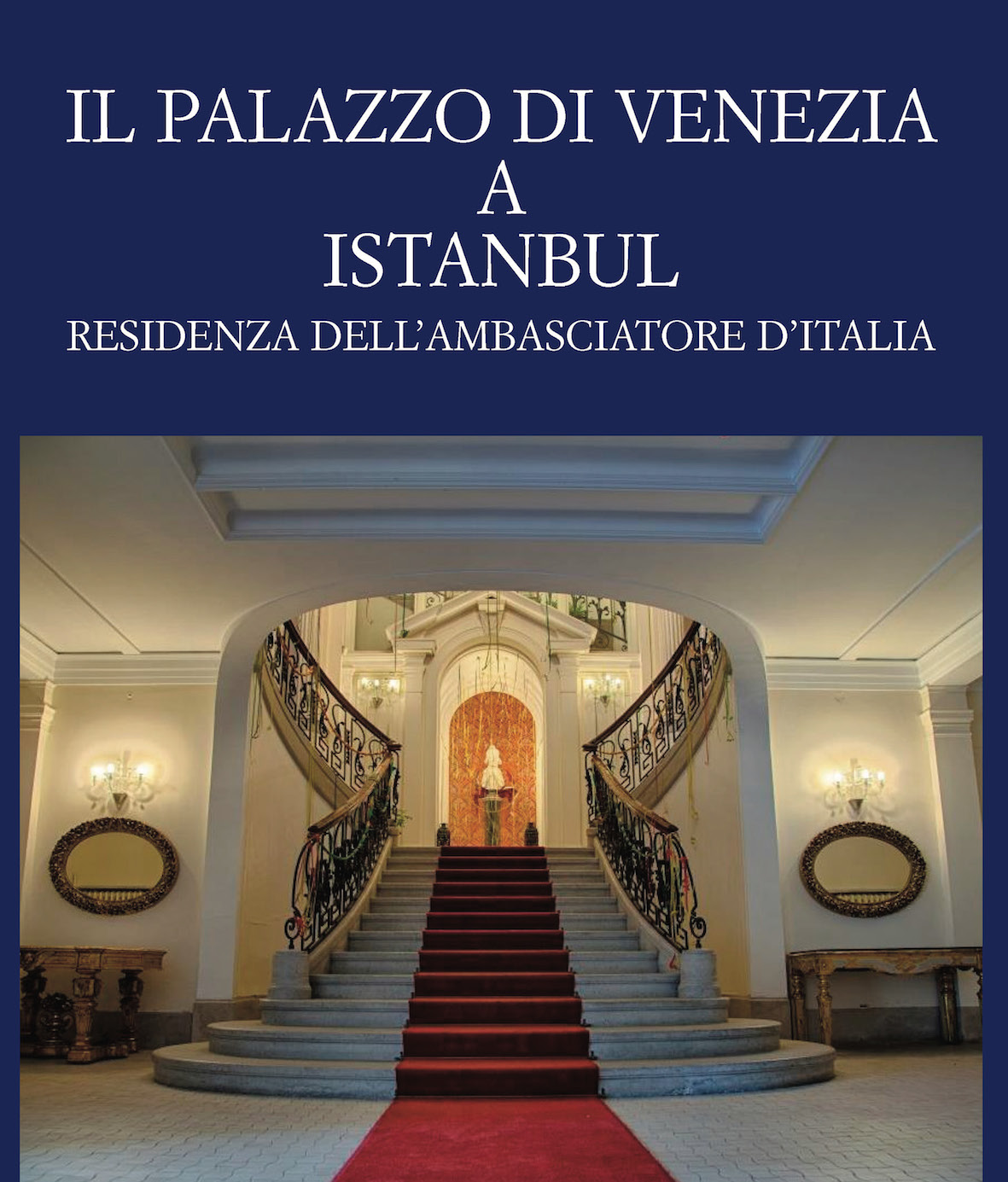 On Wednesday 17 April at 6 pm, Venice International University will host the presentation of the book "The Palazzo di Venezia in Istanbul", edited by Gaetano Cortese, to mark the 100th anniversary of this Diplomatic Seat to the Italian State.
The book is part of a prestigious series, published by Carlo Colombo in Rome, that aims to highlight the architectural and artistic heritage of the Italian Diplomatic Seats abroad.
This will also be an excellent opportunity to remember the many events that have characterized the relations between Venice and the Byzantine Empire and later with the Ottoman Empire. The history of the "Palazzo di Venezia" blends with the glorious past of the Serene Republic, under which the Lion of St. Mark founded many such seats along the coasts of the Mediterranean and the Black Sea.
Please download the invitation at this link
Mercoledì 17 aprile, alle ore 18, la Venice International University ospiterà la presentazione del volume "Il Palazzo di Venezia a Istanbul", curato dall'Ambasciatore Gaetano Cortese, nella ricorrenza del centenario della restituzione di questa Sede diplomatica allo Stato Italiano.
La pubblicazione fa parte della prestigiosa collana avviata dall'Editore Carlo Colombo di Roma che mira alla valorizzazione del patrimonio architettonico ed artistico delle Rappresentanze diplomatiche italiane all'estero.
Sarà questa un'eccellente occasione per ricordare i tanti eventi che hanno caratterizzato i rapporti tra Venezia e l'Impero Romano d'Oriente così come quelli con l'Impero Ottomano. La storia del "Palazzo di Venezia" si intreccia con il glorioso corso delle gesta della Serenissima che hanno visto il Leone di San Marco occupare tante sedi lungo le coste del Mediterraneo e del Mar Nero.
Per scaricare l'invito cliccare qui
Restauro della Torre dell'Orologio a Istanbul