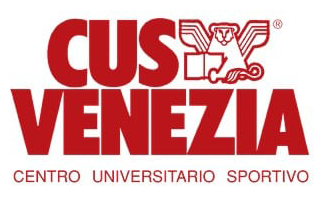 University Sport Centre (CUS)
The University Sport Center (CUS) give students the possibility to play several sports: Judo and self-defense, aerobics and gymnastics, fitness, volleyball, basketball, tennis, handball and soccer. Several other sports can be practiced on the mainland (Mestre, Marghera).
VIU has a special agreement with CUS: the price list at reduced rates is available at the Front office.

REGISTRATION
The CUS registration Office is open Monday to Friday from 3.30 pm to 4.30 pm.
In order to register you need to:
- pay the registration fee to CUSI and CUS (insurance included)
- pay the registration fee for each activity you choose
- bring with you the original of a medical certificate of fitness to practice non-competitive sports
- bring with you a copy of the VIU Certificate of Attendance (can be requested to student-services@univiu.org)
CONTACTS
CUS Venezia
Fondamenta dei Cereri, Dorsoduro 2407, 30123 Venezia (just nearby Campo Santa Margherita)
Tel.: 041 520 0144
Fax: 041 524 6619
E-mail: info@cusvenezia.it
Website: www.cusvenezia.it (only in Italian)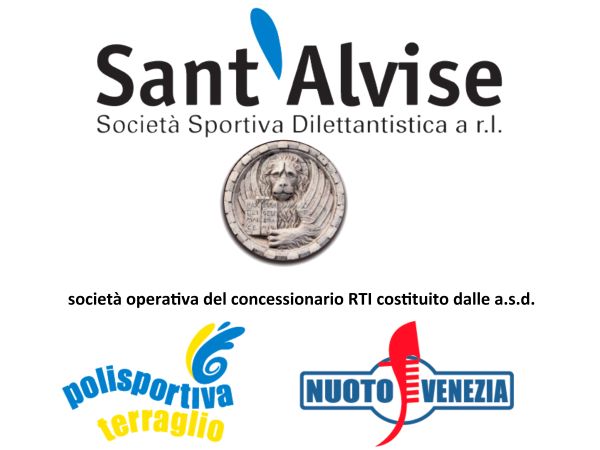 Gym and Swimming Pool: "Palestra Piscina Il Centro - Sant'Alvise"
Il Centro Sant'Alvise is one of the best sport centers in Venice, it has a gym, a swimming pool and it offers several courses for adults and children. In the gym area you can take lessons of modern dance and classic ballet, yoga, krav maga, pilates.
Contacts
Cannaregio 3163, 30121 Venezia
Boat Stop: Sant'Alvise
Tel.: 041 715650
Fax: 041 2005811
E-mail: info@piscinasantalvise.it
Website: http://www.piscinasantalvise.it/

Swimming pool "Piscina Comunale Sacca Fisola" (also used for courses by CUS)
Giudecca Island, Sacca San Biagio
Boat stop: Sacca Fisola
Tel.: 041 528 5430
Opening Hours: http://www.rarinantesvenezia.it/attivita.php?id_attivita=21
Mon, Tue, Thu, Fri: from 9am to 12 pm, from 1.30 pm to 4.30 pm and from 6.45/7.30 to 9 pm
Wed: from 3pm to 4.30 pm and from 6.45 pm to 7.30 pm
Sat and Sun: from 3 pm to 6pm;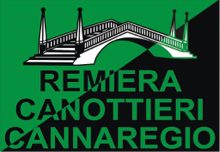 Rowing classes: "Remiera Canottieri Cannaregio"
Cannaregio 3161, 30121 Venezia
Boat stop: Sant'Alvise
Email: info@remieracanottiericannaregio.it
Website: www.remieracanottiericannaregio.it (only in Italian)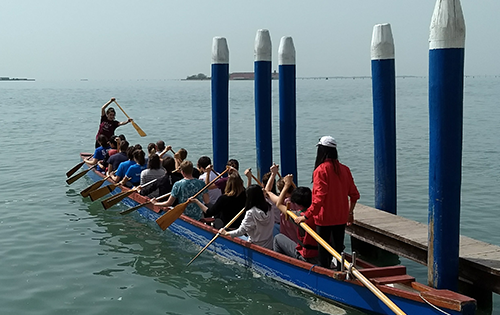 Ca' Foscari Rowing Courses
Dragon Boat, Venetian rowing, kayak
info@sportnautici@unive.it
VIU often organizes a short Dragon Boat course for the students of the semester.
Students will receive more information after the publication of the co-curricular activities calendar for the semester.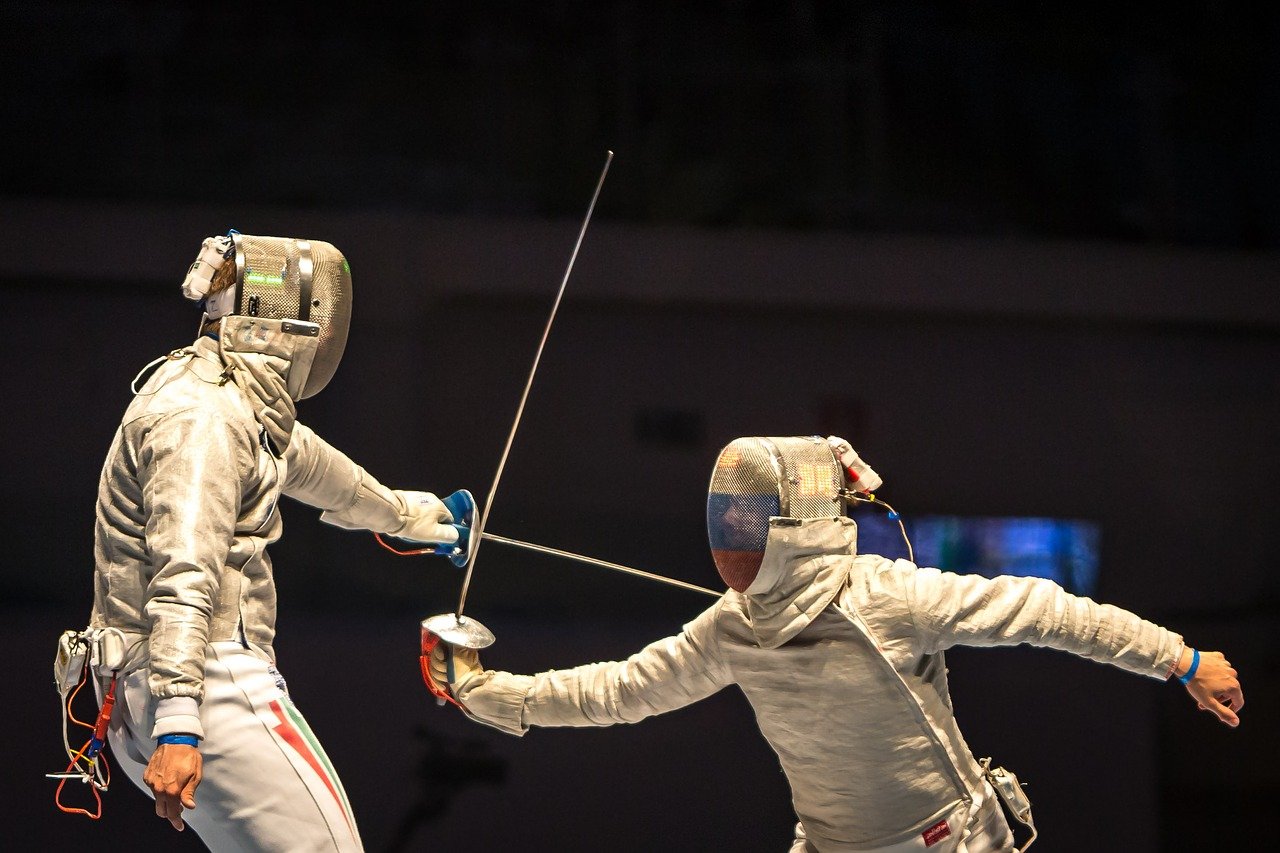 Fencing
Dielleffe Scherma Venezia Fencing Club, a non profit association based at the sporting center Costantino Reyer in Cannaregio 3163, near the railway station, just in front of the Venetian lagoon, served by the public waterbus. Courses from beginners to professionals, English language is spoken. All courses are led by official fencing masters of the Italian Fencing Association.
Prices: 60,00 euros una tantum for admission fee and insurance; in addition, 60,00 euros for a month. 160,00 euros for three months; 470,00 euros for nine months.
Further information at: https://sites.google.com/site/veneziascherma/
If you are interested, please to not esitate to call the phone number: +39 388 150 3036;
+39 349 261 1650 or send a mail at: dlfven@virgilio.it