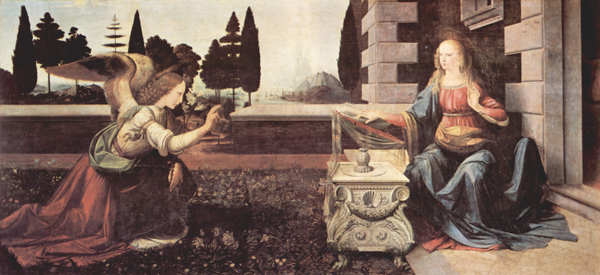 VIU is glad to integrate its art program with the Supplementary Art Course on Introduction to Italian Renaissance Painting.
Course Aim:
The main aim of this short course is to provide an introduction to one of the most fascinating period of the Italian Art.
Through the discussion of several paintings presented in class, the participants will build an understanding of the main characteristics of the Renaissance style and of the conditions that led to it. Another point of interest will be to follow the evolution of Renaissance from its beginning in Florence to its spreading through other Italian cities until its maturity during the "great Cinquecento". The art works will be analyzed against the background of religious, social and political conditions in Renaissance Italy.
The course will involve a final site visit to Florence.
Participation to the Course:
"Italian Renaissance Painting" is offered to anyone interested and as a supplementary Art course to VIU students.
Students can participate also as auditors, the entrance at the Uffizi Museum during the trip in Florence is however sponsored only to VIU students who have attended all classes.
All participants attending all classes and the visit will receive a final certificate of attendance.
To obtain a certificate of completion, you must attend all classes, participate to the site visit in Florence and write a short paper of 4500-6000 words: VIU will issue a certificate recognizing the completion of a 20 hours course - the final evaluation will consider participation to class discussion (20% of the final grade) and the short paper (80% of the final grade). To students enrolled in Art and Architecture in Renaissance Venice prof. Modesti will also recognize a bonus towards the final evaluation of her course.
Readings:
Berenson, Bernard, The Italian Painters of The Renaissance, Phaidon, London 1912
Burckhardt, Jacob, The Civilization of the Renaissance in Italy, Phaidon, London (ed) 2006
Gombrich, Ernest, The Story of Art, Phaidon, London 1961
Nichols, Tom, Renaissance Art. A Beginner's Guide, Oxford 2010
Additional readings might be suggested during the classes.
Class schedule:
Friday October 13, 12.30 - 4 pm Room 9D
Friday October 27, 12.30 - 4 pm Room 9D
+ Friday, November 10, all day: site visit to Florence