Artist: Arnaldo Pomodoro
Artwork: Disco in forma di rosa del deserto n. 1 (1993)
Measures: diameter 320 x 100 cm (disk); 400 x 400 x 40 cm (base)
Disk in the shape of a desert rose n. 1, 1993, the fiberglass "Disk" measures 320 x 100 cm.
Venice International University is proud to announce that a sculpture by the world-famous Italian sculptor Arnaldo Pomodoro has been put on display in front of the main building on the island of San Servolo.
The "Disk in the shape of a desert rose n. 1", 1993, was officially unveiled on 2 May 2018, at the presence of many important guests, among whom Amb. Umberto Vattani, President of VIU, Luigi Brugnaro, Mayor of Venice and Andrea Berro, President of San Servolo Servizi Metropolitani.
In this work there is a precise connection to the desert roses that mysteriously appear in African sands. The reference to the natural process of crystallization is a metaphor of the tiring yet unstoppable principle of germination.
The disk's profile underlines the tension and the stretching between the two faces, revealing the internal nerve structure and the pulsating heart of the matter.
Click the image to visit the photo gallery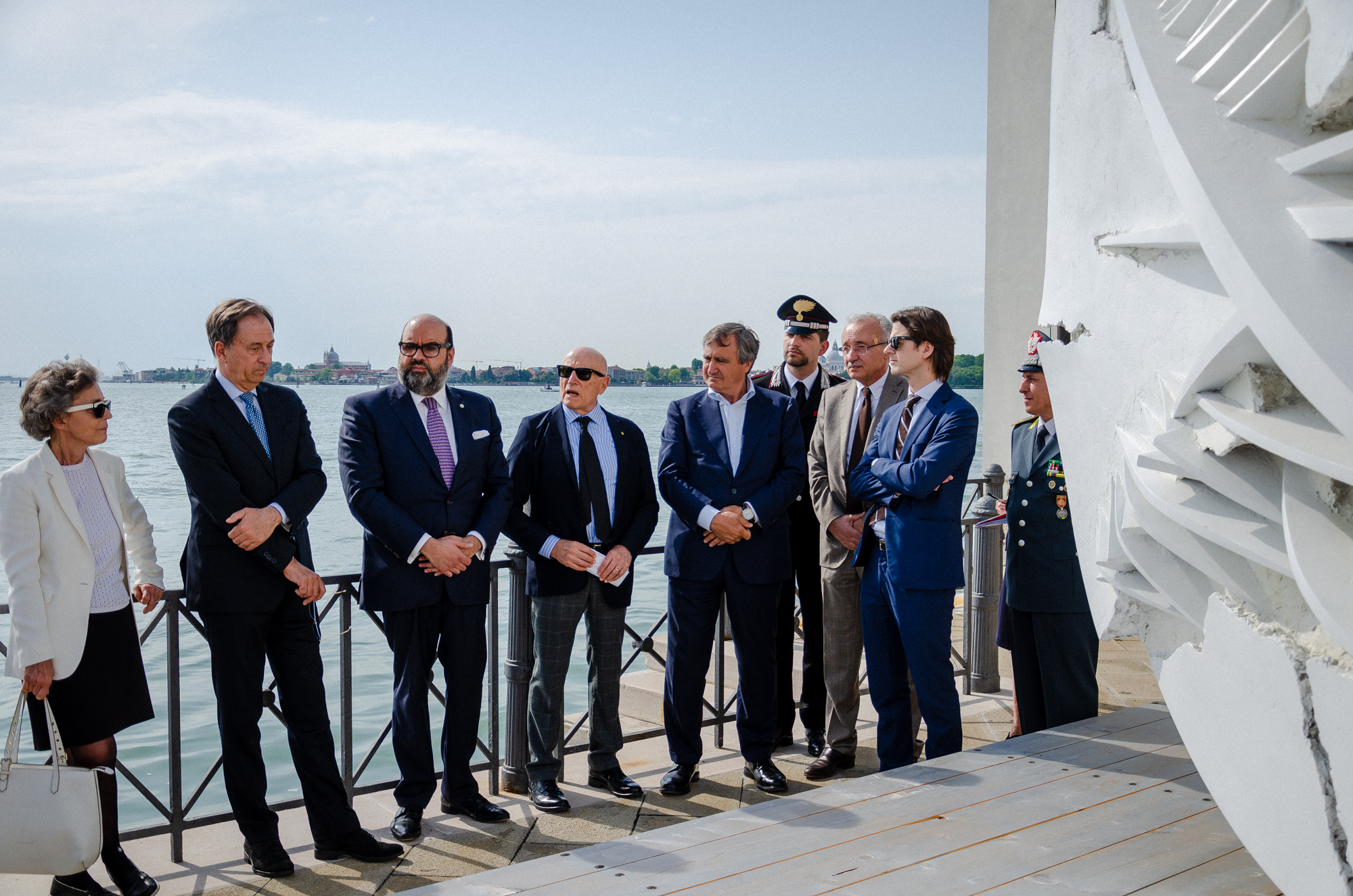 The "Disk" is on loan courtesy of Fondazione Arnaldo Pomodoro, Milan.
The sculpture is on display on the Island of San Servolo thanks to the generous support of San Servolo Servizi Metropolitani di Venezia.