VIU invites a distinguished guest to deliver a Lectio Magistralis to inaugurate the fall and spring terms of the Globalization Program.
VIU also organizes two VIULECTURES series each year in which guest speakers debate interesting, topical issues. These events are open to the public.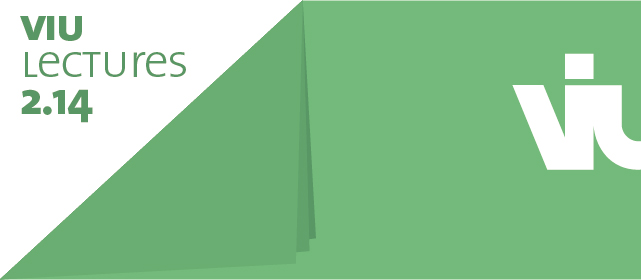 Wednesday, 1 December 2014 - 5 pm, room 1-G
The Quality of Mercy. A Reflection on 30 Years of Humanitarian Work and International Cooperation
Filippo Grandi, Italian diplomat and United Nations official
Wednesday, 12 November 2014 - 5 pm, room 9-A
Symbolic Violence: Reshaping Post-Patriarchal Discourses on Gender
Franca Bimbi, University of Padua, Department of Philosophy, Sociology, Education and Applied Psychology
Discussant: Prof. Luca Trappolin, University of Padua
Friday, 3 October 2014 - 10 am, room 9-A
Europe's Unique Experiment: The Bottom-up Creation of a Large Polity
Wim Blockmans, Leiden University
Discussant: Prof. Mikhail Krom, European University at St. Petersburg
______________________________________________________________
Opening Ceremony of Fall 2014 Term
Friday 12 September, 2014 - 11.00 am
Lectio Magistralis
Internationalization in Higher Education
The Hon. Stefania Giannini
Italian Minister of Education, Universities and Research

VIULECTURES are available as podcasts here.
Archive 2014 |2013 |2012 | 2011 | 2010 | 2009 | 2008 | 2007 | 2006
This open lecture is organized in association with

Collegio Internazionale Ca' Foscari