curated by Olimpia de Sanctis
Venice International University - San Servolo Island, Venice
Opening: Friday, 6th September 2019, 6.30 pm
From September 6 to 13, the Island of San Servolo will host the exhibition "Fragility" by Uemon IKEDA, promoted by Venice International University and San Servolo Servizi Metropolitani.
The opening ceremony will take place on September 6, at 6.30 pm, the day that also marks the conclusion of the Japan Week in Venice.
---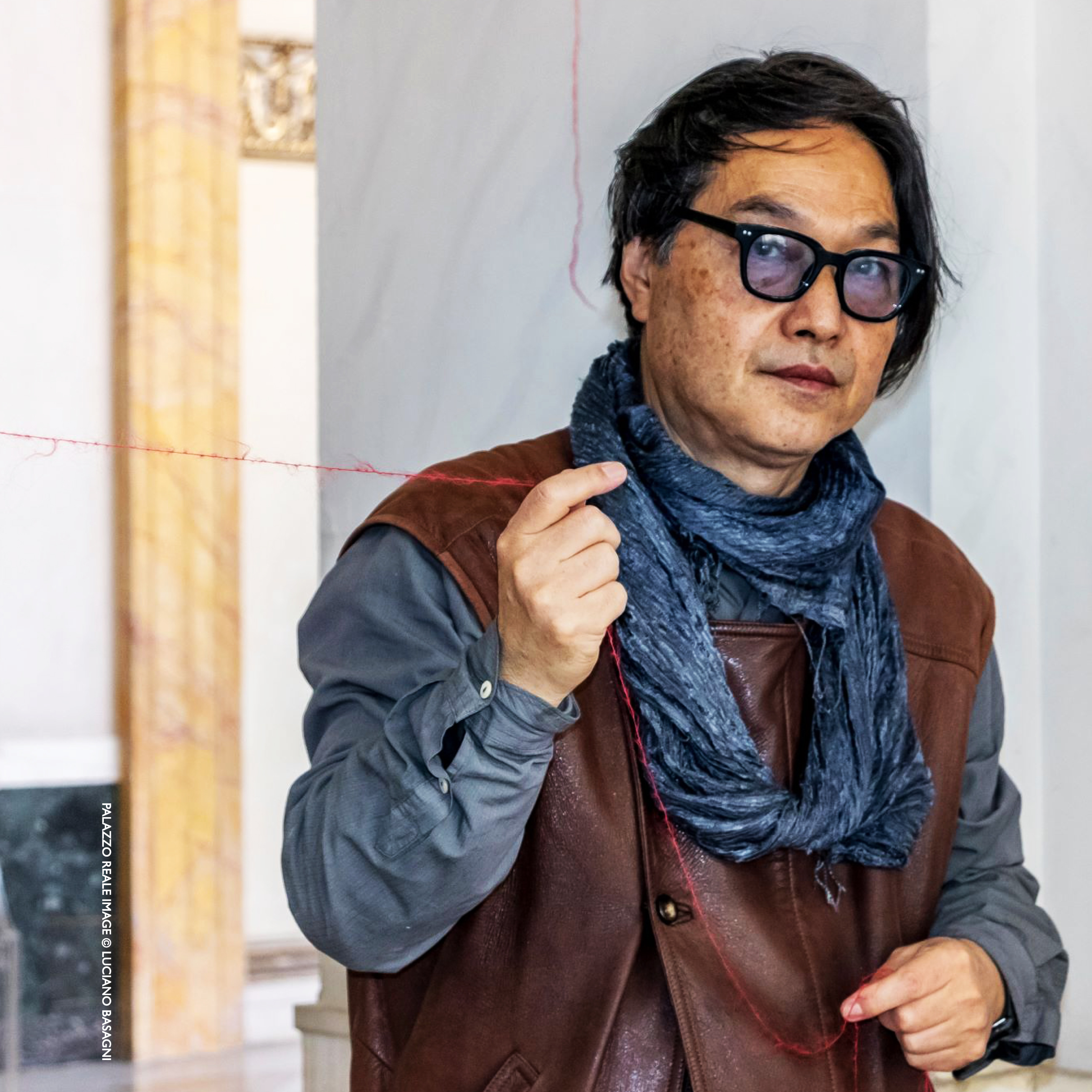 Ikeda Uemon conceived this installation specifically for Venice.
He could have decided to set it up anywhere in the City - in a campiello, in the corner of a square, inside a church or a courtyard - and it would have surprised the viewer for its lightness and its
intangibility, almost like a mirage, aerial, suspended between the Lagoon and the sky.
Whatever the location, the artist's work would convey to the world the message that is contained in the title itself - "Fragility" - which, by revealing the delicate nature of the Serenissima, provokes a painful thought: the most fascinating city in the world for its overwhelming beauty is, at the same time, the most fragile and vulnerable, having been built in the heart of a lagoon and subjected to the erosion of the tides.
What is more unpredictable, not only for sailors and fishermen, than the changing mood of the God Poseidon? Yet it is precisely in the realm of that God, who rules the waters, tides and waves, almost as if they wanted to challenge him, that the first Venetians decided to build their settlement, thereby committing themselves to a never ending fight that has been going on for centuries.
Such a sensation of fragility would be felt by the viewer in any corner of the city that might have hosted this installation.
However, the decision taken by the artist and the curator was to place it on the Island of San Servolo, far from the bustle of tourists and passers-by, in an atmosphere of silence and meditation, where time seems suspended. On that very same island, one thousand years ago, the first Benedictine monks first landed and built their monastery. For Venice International University, which has its headquarters in San Servolo, the decision by the artist was a fortunate surprise. For us, this retreat is a magical place, one of reflection and study. Moreover, at the same time that the artist was thinking about his project, we were working on the ambitious program of the Japan Week in Venice, a rich collection of events celebrating the ancient friendship between Venice and Japan.
This is why I wish to express my most sincere appreciation for this quiet and meditative artist, who comes from afar and succeeds in touching our emotions and in transmitting to us the sense of the transience and fragility, not only of our city, but of life itself.
Umberto Vattani, Ambassador
August, 2019