Page 2 of 9
Monday, November 22, 2021
5 pm, Room 9A
Quando sei nato, non puoi più nasconderti

By Marco Tullio Giordana, 2005.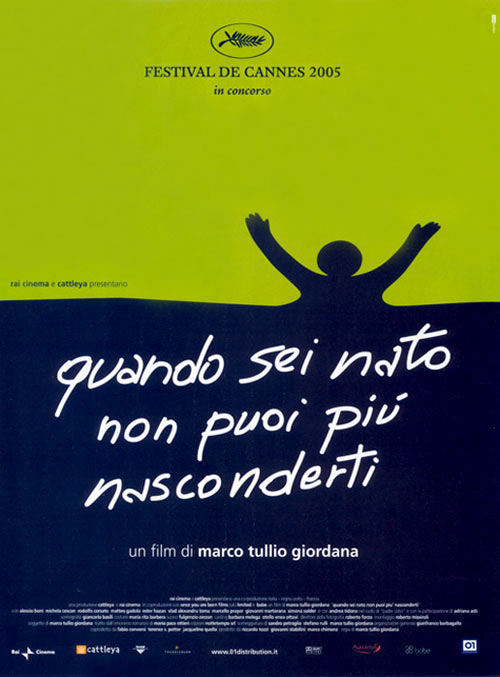 Starring Alessio Boni and Michela Cescon, 115 min, color, Italian with English subtitle
Sandro is twelve years old and has a carefree life in a small provincial town. One day, during a boat trip in the Mediterranean with his father, he falls into the water and they cannot reach him before he disappears into the waves. He is rescued from a hull on which illegal immigrants are on their way to Italy, hoping for a better life and the mirage of a job to support their families. Among the emigrants are two Romanian brothers, Radu and Alina. They are the same age as Sandro and between the three boys there is a relationship that increasingly resembles a friendship, despite the differences and the different language. Sandro feels close to them, and especially to Alina, so beautiful in his teenage eyes. It is adulthood that bursts into his life, showing him the squalor and rawness of reality and forcing him to look at the world with different eyes...
This film is part of the courses F2118 Anthropological Perspective and Borders, Migration and Mobility in the Mediterranean and F2119 Italian Immigration Film.
Open to students and faculty.