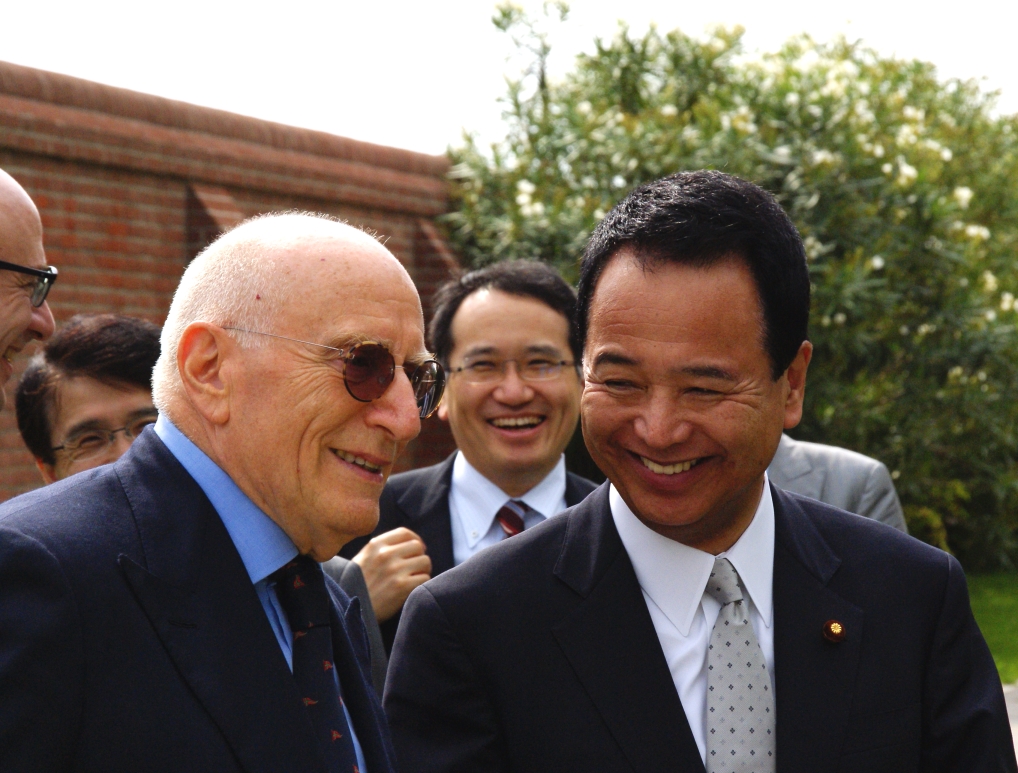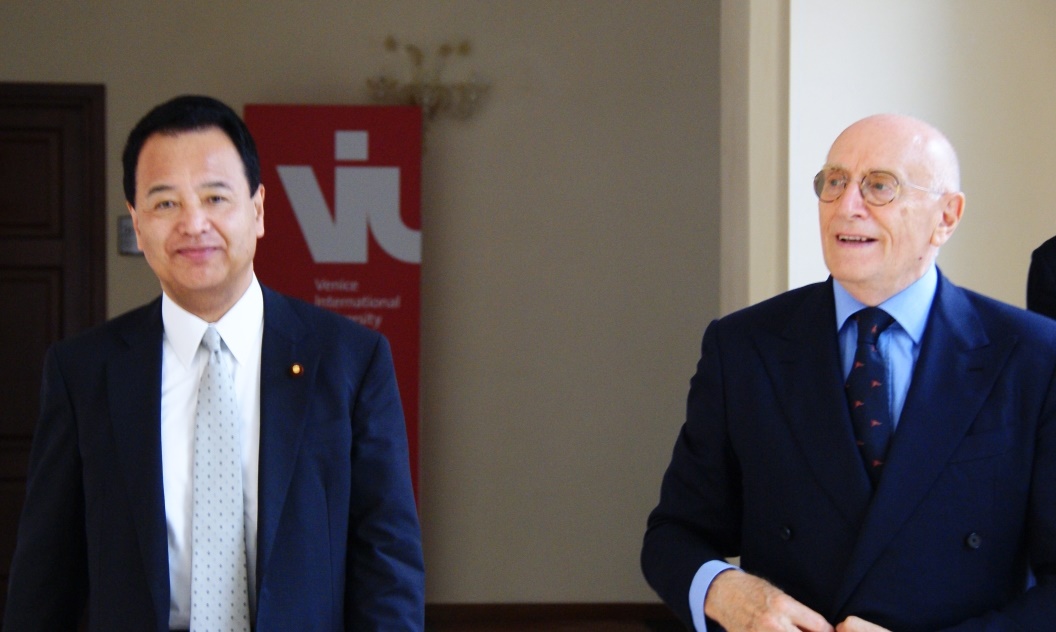 On Sunday August 3, 2014, Japan's Economy Minister Akira Amari met with Ambassador Umberto Vattani, President of VIU, on the island of San Servolo.
It was an honor and a pleasure for VIU to welcome Minister Amari, who expressed a strong interest in the unique approach of VIU towards the global challenges of today.

Press release (only Italian).